The knitting part is done, but the zipper shopping and installation part is not.

patons cabled not hoodie
Here's hoping I can find a zipper locally at my LFS/LQS and maybe get this sweater done this long weekend (because everyone needs a thick wool sweater on July 4th!).
I have some trying crap going on right now, most notably that my lovely kitty Claw has been seriously ill for over a month. Not even a veterinary neurologist can figure it out.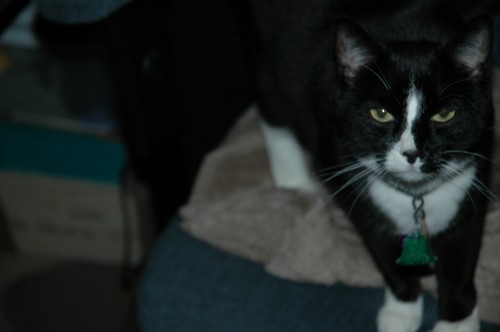 clawgrrl, smirky
I am just working through it as best I can, doing whatever I am able and hoping that I will know the right time to make a very crappy decision.