This past weekend, I went to New York state to visit my youngest sister's college and watch her graduate[!].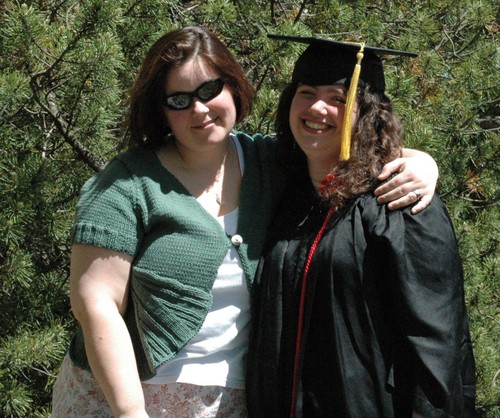 me, mad, and currer
I am very proud of her! Congratulations!
I really hoped that I could finish Currer in time to wear it to graduation. I did, though I have some little details I want to change/adjust before I truly consider it complete. I really like it a lot more than I expected to. Full details after I finish up the tweaks and take more photos. The pattern is highly recommended though I made a few modifications in the finishing department.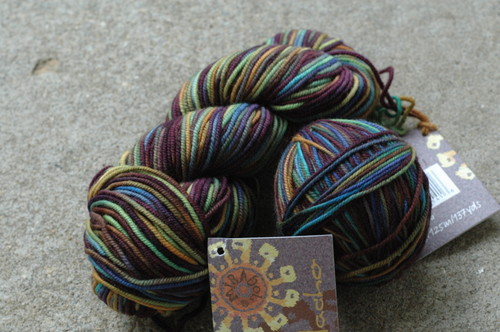 mirasol hacho in coral reef (303)
Mom and I did manage to drop into a yarn shop while we were in Ithaca. I bought this Mirasol Hacho yarn because I remembered Julie's (with a hook) gorgeous Hacho socks. Mom also bought some Mirasol Hacho, Hempathy, and Schaefer Anne (however, only the Anne is hers). We did some knitting, though I did not get a ton done mostly due to kidsilk haze NOT being a good knitting yarn while driving on bumpy roads.
It was a good trip!