I started spinning this around Thanksgiving. Then the holidays and my knee injury intervened. It sat and waited.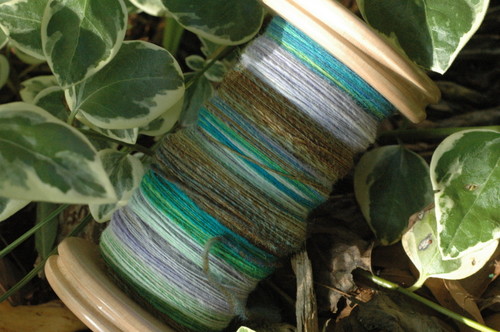 hello yarn fiber club, september 2007, 21 micron merino, maldives
My knee has finally healed to a point where I can sit and spin for a while again and Maryland Sheep + Wool inspired me to get back to my wheel. Great timing, I say!
I'm going for a sportweight 2-ply. My goal is to ply this more tightly than I normally do. Originally I was thinking mittens, though I am not on that wavelength anymore (probably because it's in the 80s out there).