On Saturday afternoon, I cast off the second front of my Patons cabled (perhaps not so) hoodie [ravelry].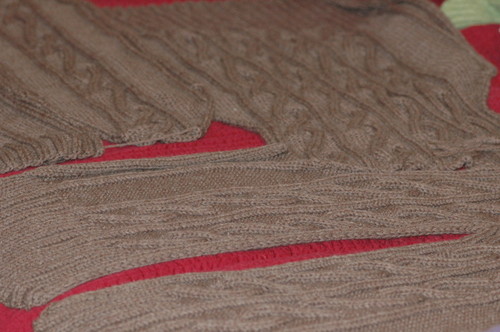 pieces blocking on the guest bed
Mere seconds later I cast on the back of Norah Gaughan's Currer [ravelry]: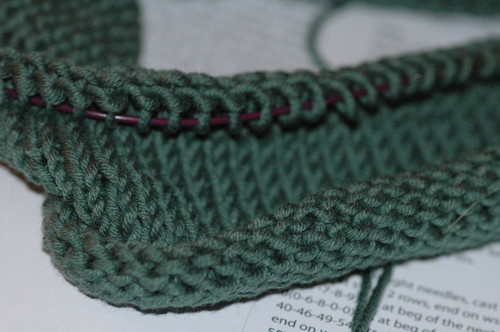 the back of currer, take two
I've already ripped out and restarted the back of Currer due to a gauge/size issue. I think I am set now. It's a fun pattern though I'm not sure the style of the pattern is good for my body type. If not, someone will get a cool sweater!
In other news, I think that my knee has healed enough and I have been infected with the excitement of my mom and one of my sisters about MD Sheep + Wool this weekend, so I am now planning to go.
I am a little bummed since I don't think I touched anything I bought last year. The only thing on my list this year is possibly a bag for my Lendrum. I'm going to focus on photos (must clean my camera this week!) and hanging out and not buying five tons of fiber and yarn. Say hi if you see me!