Today my wee tiny sock arrived, all the way from Germany!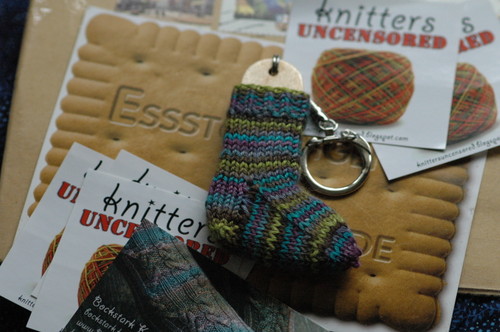 wee tiny sock from Kris!
Kris of Bockstark Knits and knitters uncensored fame knit a very wee tiny cute sock in Hello Yarn Tough Sock (the Lonesome Water colorway — gorgeous, like everything Adrian dyes). Kris also included a postcard with a sweet note, the wee tiny sock blocker, and knitters uncensored stickers.
Thanks, Kris! I love it — and now I have a new keychain!