I used to like you quite a bit. You're resilient and smooth. My stitches show up great in you.
But lately, we're just not getting along.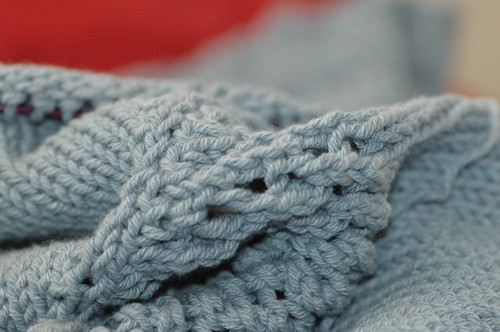 blue green gable
I am 21 rows of a sleeve and a crocheted edge from complete on this sweater, Cotton. It's made of a blend of you. And yet I am having the worst time finishing it off. I am not enjoying knitting with you right now.
I will persevere. This sweater should be done tonight.
Cotton, I'm sorry to say, I am going to leave you for a while and shack up with Wool. I haven't decided between projects yet, but either the Airy Wrap-Around Lace sweater in handpaintedyarn.com laceweight or the Patons Street Smart Cabled Hoodie in Cascade 220.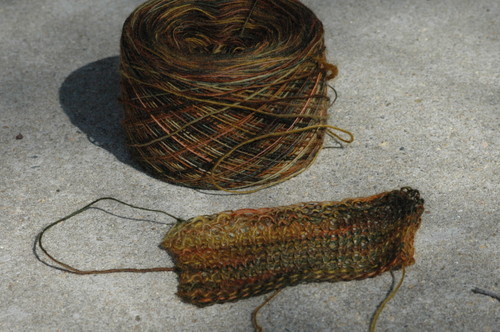 laceweight
Sorry, Cotton. We will meet again. Just not until my hands heal.
Love, jess