The haze of cold medicine I'm in has me able to focus on only one thing at a time. It's a strange place for this perpetual multitasker.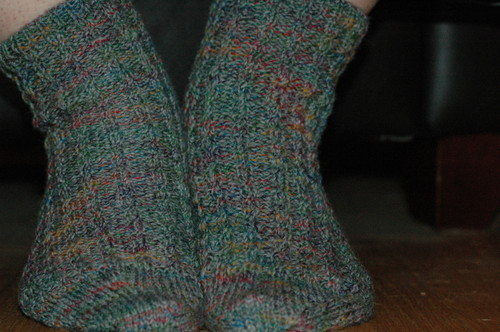 The positive spin on the cold medicine haze is that I finished the mate to a sock who has been patiently waiting for its partner since 2005! Yes, 2005!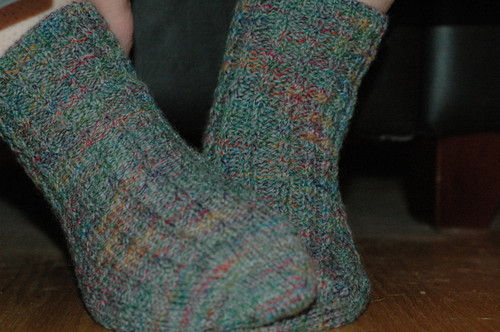 twisted rib socks
The yarn is Froehlich Wolle Special Blauband (#7429), which is mostly grey with a rainbow colored ply. I liked the yarn, though knit tightly it makes a slightly rough fabric. I knit these on US0 needles (ow). I started these socks in October of 2005 [!] and did not finish them until yesterday, 13 January 2008. That is completely absurd for a pair of socks!
The socks are a gift for someone with much smaller feet than me. I hope they fit!
Onto the next sock needing a mate — this blue anklet.