Right-handed mittens? Huh?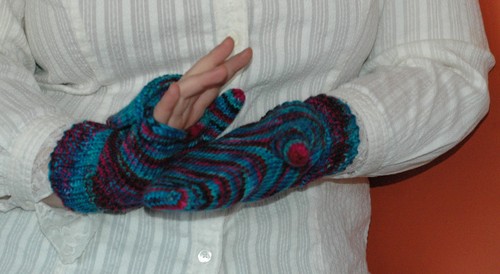 exposed!
Still confused?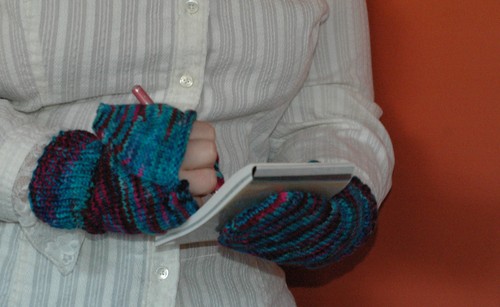 writing a note
Yes, this is another pair of mismatched mittens. One mitten is a standard plain old mitten. It's the one I wear on my left hand. The other mitten has a flip top for my right hand — so I can take notes, punch buttons on my phone, open my travel coffee mug, or take photos.
I knit the plain left mitten in the car on our drive up to Toronto. I held it up to DH and said, "look! I knit a mitten!"
DH said, "So? It's plain. You can knit things much more complicated than that. I'm not impressed."
!!!
At that point I decided the second mitten would definitely have a flip-top. That's more complicated, right?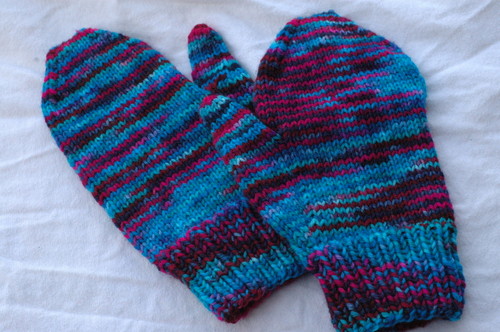 mittens
I knit the mittens on US3 Knit Picks Harmony double pointed needles. The yarn is Interlacements Toasty Toes — it keeps my fingers just as toasty. I started the mittens on 30 December 2007 and finished them on 4 January 2008 (but they really only took about 6 hours total knitting time).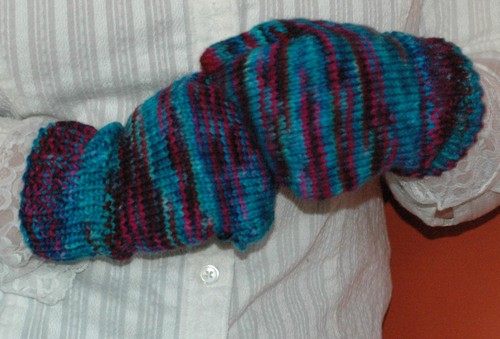 I am silly
They are funky and fun and functional and I like them!