Another one of the items I finished this past weekend — a pair of simple socks.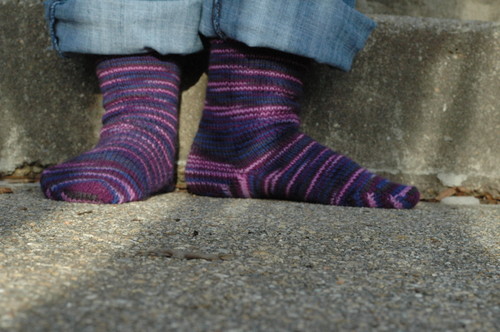 just plain ol' socks
Toe-up, short row toe and heel. The first sock was knit on US2 double points, the second on a 30″ US2 circular needle, magic loop. The yarn is Knit Picks Sock Landscape (discontinued) in Rocky Mountain Dusk. I started the first sock waaaay back in May of 2006 [!!] and finished the second in January 2008. I love the socks, though yes, the yarn does tend to felt if you simply look at it funny.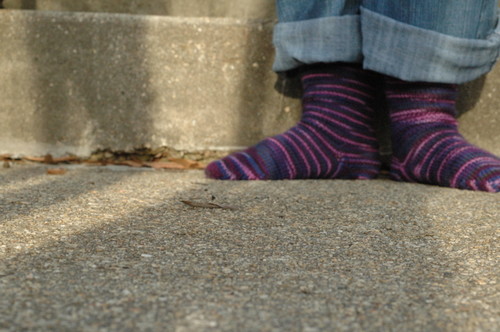 a silly picture
On Monday, Russian Christmas, we had dinner with DH's family. I saw my niece wearing the striped snapped sweater I knit her and looking awful cute. I was unable to stop myself from casting on a new cardigan for her — the Baby Soft Cardigan from Book of Yarn.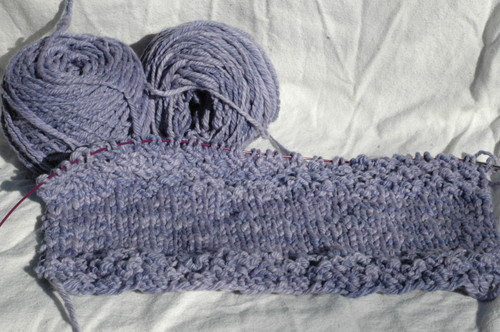 baby soft cardi in araucania nature cotton (lavender/lilac)
I'm just about done with the back and hope to start the fronts tonight. It's a very cute cardigan — Juno finished one recently, take a look.