Two sleeves for the holiday handspun stranded yoke sweater thing (heh) are done: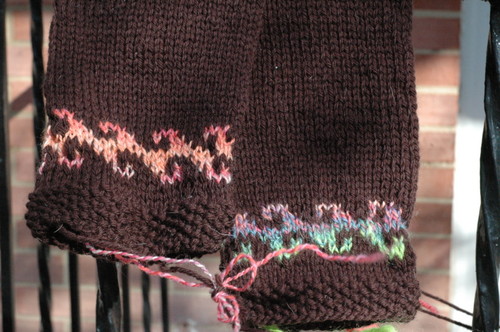 two sleeves: done!
Yes, the pattern at the cuff is slightly different than the previous version (seen here). I thought this would fit with the sweater as a whole much better. I hope the mismatched cuff color isn't too… strange.
I've started the body and am slowly knitting the 8 rows of seed stitch hem. It's plain stockinette from there (with a bit of minor waist shaping and possibly some bust short-rows) until the yoke, when my handspun comes into play again: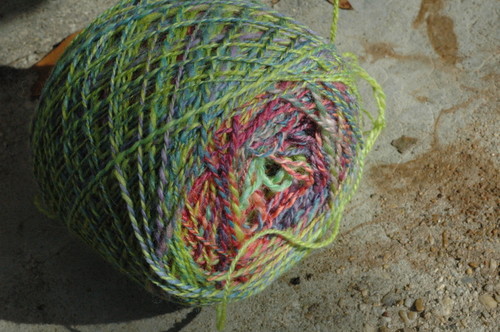 lantern festival handspun
(fiber dyed by adrian at hello yarn, spun by me)
Right now I am hoping the color lengths will be long enough that the yoke pattern looks almost like a gradient stripe. I'm not so sure though. I'm loving this knit though — I hope the recipient will too (and that I'll be able to finish it by 24 December)!