I had a nice long Thanksgiving weekend, though I did not get nearly as much knitting, spinning, or other things done as I had planned.
I did frog, restart, and finish a sleeve for a yoked sweater using my handspun and Cascade 220: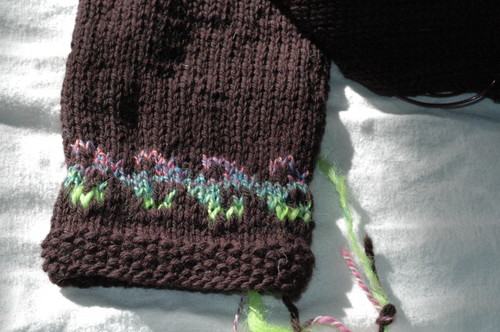 sleeve one down
I think I am in love with this sleeve. I hope I can finish this sweater for the holidays.
I didn't get around to making more soap this weekend, but I did flip over the half-way cured soap: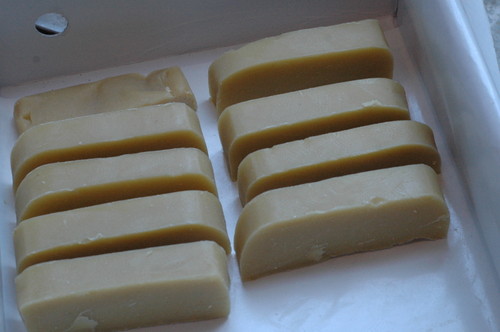 orange-cinnamon-clove CP soap
Mmm soap. I hope to make two more batches this weekend — then I should have 4 batches that can be given away at holidays. Everyone needs soap, right? Yum!