For possibly the first time since I started, I am in a sock-making rut.
I started out crocheting socks. I learned to knit solely (pun not intended!) to make socks. I've been knitting socks (and er, buying lots of sock yarn) since.
So why is it that I am now just … not … interested in knitting socks?
Even these: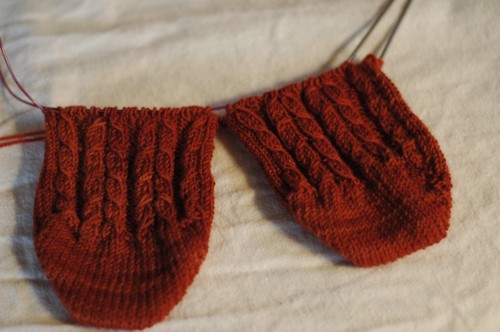 badcaul in shibui sock (pagoda)
I love this pattern, I love the yarn (shibui sock in pagoda)… but I am just not feeling it.
Help! Am I sick? I may just focus on sweaters for a while.