Earlier this week I went to the bookstore to pick up Lotta Jansdotter's Simple Sewing: Patterns and How-To for 24 Fresh and Easy Projects with Patterns. While there I quickly browsed through the page-a-day calendars and came across the Stitch 'n Bitch Page-A-Day Calendar: The Knitter's Calendar and picked it up.
I flipped through it during my lunch break. On leap day, I found this: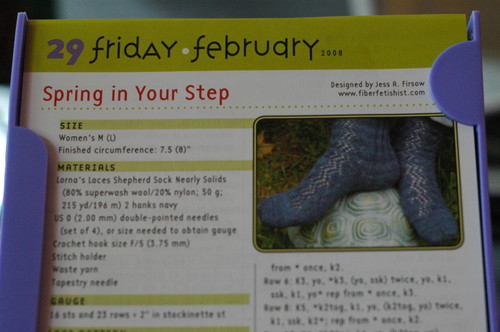 29 Feb-2 Mar: Spring in Your Step socks
My pattern and my mom's feet!
I haven't read through the pattern yet to check for any printing issues, but I will be publishing the pattern here as well, I just need to clean up the files. Here's another picture of the pattern itself. It's also listed on ravelry.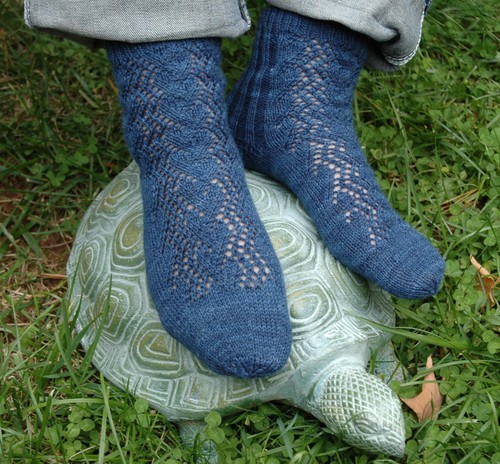 turtle and Mom's feet
As for what I've been up to lately, here's my backyard's current state. Oy.