I finished a sweater on Sunday, but it needs buttons! The 90°F temperature we've been suffering in lately hasn't helped motivate me to go on a button search at my LFS.
I started another sweater (Celtic Dreams needs another sleeve and a half but I am not mentally up for cabling right now):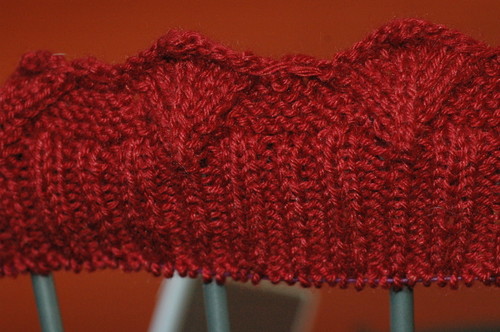 Annie Modesitt's Corset Tank Top
I've had the yarn and the pattern for this ready for over a year (possibly two). I finally started it (and promptly messed up the lace pattern, but I think I like it this way). My version will have actual sleeves since it's in Knit Picks Elegance, a blend of baby alpaca and silk (read: WARM, will be worn in fall/winter).
As for other crafty things, I finally picked up a rotary cutter and mat. Wow! Love.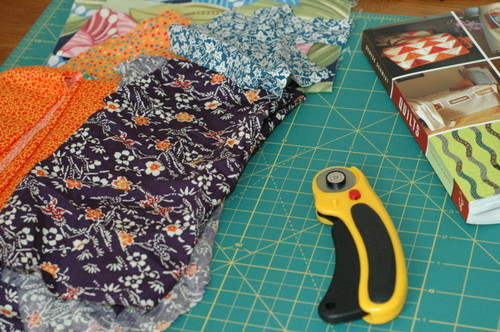 Maybe soon there will be pillows for the sunroom.