Problem: I have perpetually cold hands. I hate wearing mittens, and I often need non-slippery fingertips. I spend a lot of time in ice rinks this time of year and while I wear hockey gloves when I'm on the ice, I have trouble holding a cup of coffee while wearing them off the ice (ha!).
Solution: fingerless mitts.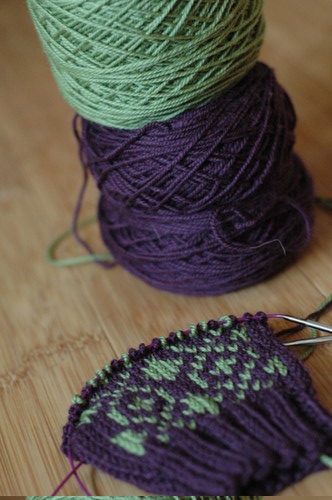 just starting the thumb gusset now
Problem: I hate making the same thing twice but I have two cold hands, not one.
Solution: An intentionally mis-matched pair of mitts. I haven't picked the pattern for the second mitt yet.
Administrivia: I'm adjusting the themes and editing the look, so links and the like may be broken off and on over the next few days. Sorry for any inconvenience!