I'm treading water here, being a bad blogger and correspondent! I hope to catch up this weekend.
I've somehow managed to finish another pair of socks (flickr and ravelry folk may have already seen them) and another single sock.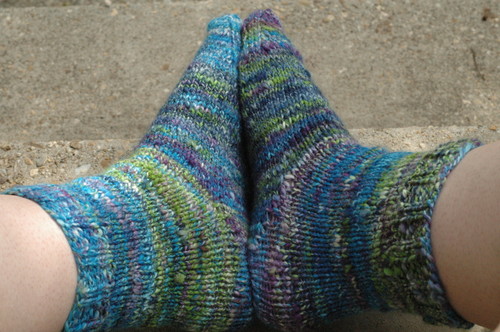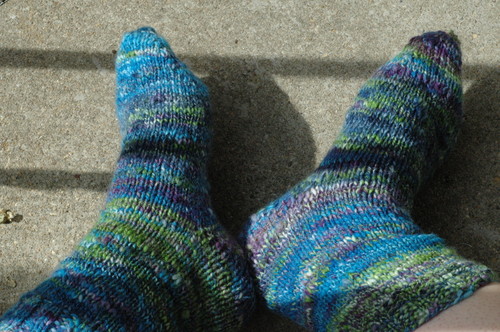 handspun, handknit
Superwash merino dyed by Adrian over at Hello Yarn (colorway: Big Top). 2 ply, mostly sportweight [read about the spinning here]. Knit on US3 Knit Picks 32″ circular — magic loop.
Super soft cushy socks. Love them! And I have another 4oz braid of the fiber left to spin.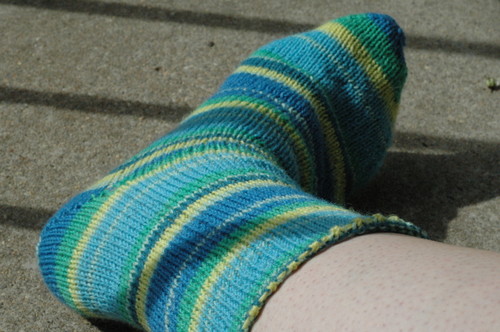 regia canadian in vancouver
My love for Regia continues. I love their self-striping yarns. They also wear like iron as long as you knit them tightly enough — I toss my Regia socks into the washer and dryer with no problems.
This one goes into the singles drawer to wait for its mate.
With that, I started a few other socks, frogged, them, and now I have two: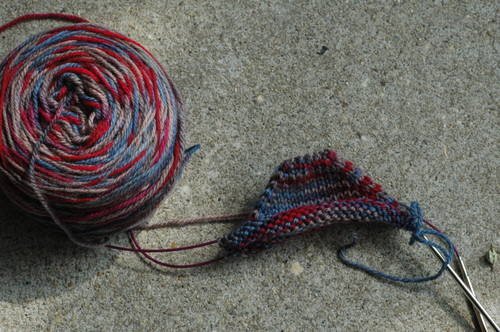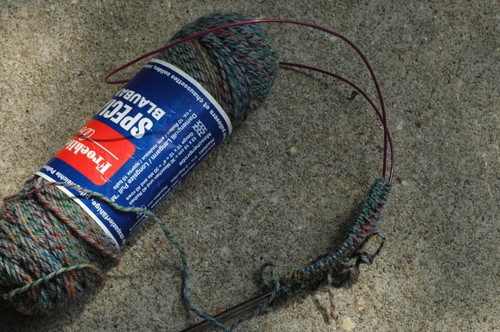 A new sock, hopefully a very tall toe-up sock in Lorna's Laces Shepherd Sport in Argyle (check out Alison's [the blue blog] Shazam! socks to see how this colorway knits up) and the mate to a longtime single sock in Froehlich Special Blauband (7429, light grey with a rainbow ply) — a simple twisted rib.
Sadly, now I have to get back to emergency work server repair which has thwarted my hockey practices and now, hockey class this week. Booooo.