I'm planning a sweater knit out of handspun [!], and while I seem to like the immediacy of 2-ply, I know a 3-ply is probably better for the sweater. The problem is, I've never spun a 3-ply on my wheel.
So I pulled out 210g of merino roving in vermillion (a very accurate description of the red-orange color) from handpaintedyarn.com (yes, the Malabrigo people) and got to spinning.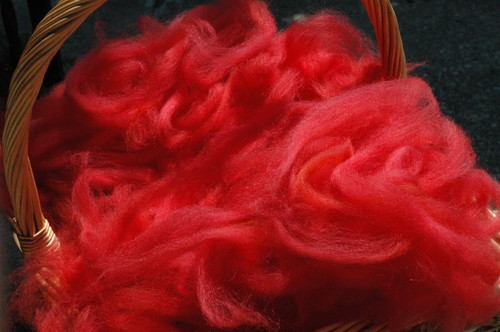 75g predrafted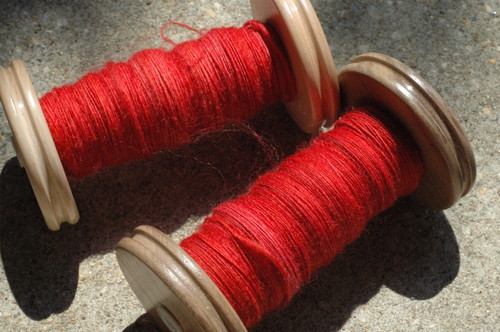 two bobbins done
So far, so good. I've been testing the thickness throughout the process to see how it will work as a 3-ply and it seems like it will work out and be about a worsted weight (my goal). I'm about 1/3 of the way through the final bobbin now, so I hope to finish the plying sometime this week.
A Fiberlicious treat: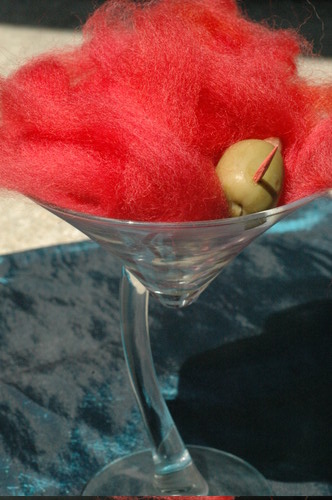 mmm. I could really use a martini right now, too
Enjoy!