Things that have contributed to my RSI pain in the past week: hockey, yardwork, housework, knitting, cooking, dogs, cat, husband, Guitar Hero 2, work, sleep, and the computer.
Thing that has not aggravated the RSI: spinning.
OK then.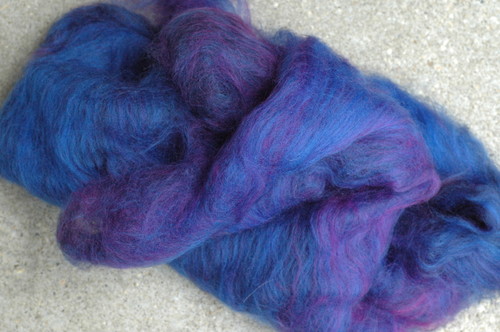 a Grafton Fibers merino poof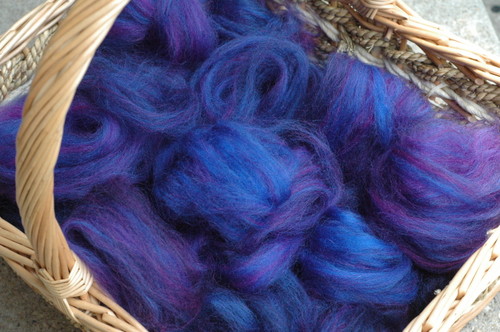 a basket of pre-drafted fiber (half a batt)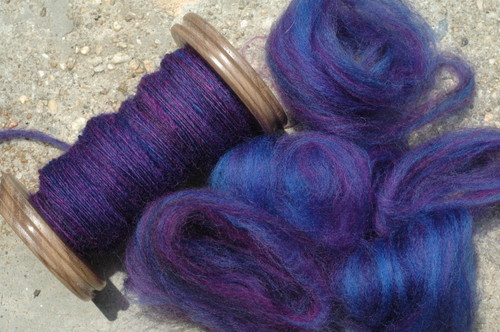 one bobbin done, fiber for the second pre-drafted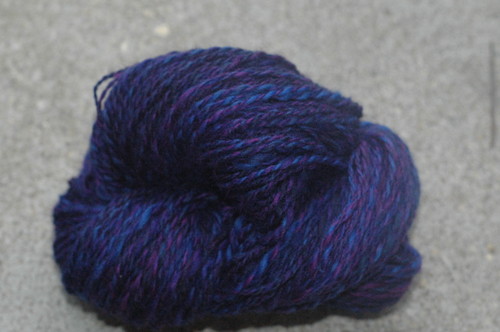 it's a 2 ply, sport to dk weight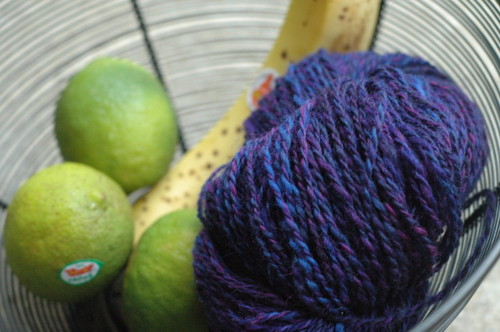 a bowl of fruit
I'm happy with it.
I split the batt in half, then pulled finger-width strips from it and pre drafted them into about 1/4-1/3 finger width. I spun two singles at 8:1 on my Lendrum, then plied the two singles together at 5:1. The resultant yarn is more purple than I expected, more balanced than I expected, and slightly thinner than I was going for.
It goes into the handspun basket until I am able to use it — I am thinking about using it in the yoke of a sweater.
Time to dive back into the fiber stash. I am finally working through it, and it feels good.