I'm really not much of a PINK person. I never have been. You could even describe me as the anti-pink. Yet somehow, I am awash in the pink WiPs…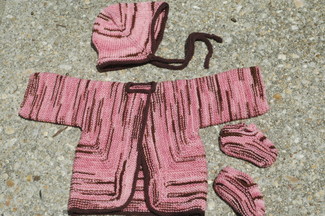 BSJ, top-down bonnet, and mary janes
This set is just about done — I need buttons, which I hope to find this weekend (the shower is next weekend). I like the way it all turned out, and I hope it is enjoyed! I enjoyed knitting it all and think it is cute. I'll post stats once I officially finish it all.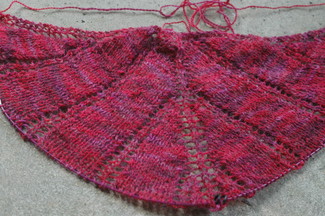 Icarus, so simple and elegant
I love Miriam's designs. Eda (Poking My Eyes Out) sent me this yarn, two hanks of Cherry Tree Hill Possum Lace. It's gorgeous, soft, and really enjoyable to knit. I was concerned about knitting a lace pattern with it due to the variegation, but I think it works out well with this pattern. I quickly get tired of purling back these rows though.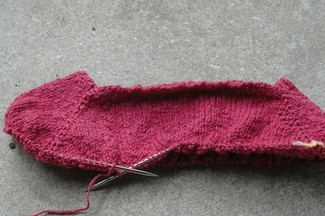 araucania nature cotton — so soft, so bright!
I am loosely knitting this based upon Stefanie Japel's Boatneck Bluebell in Fitted Knits. But I reserve the right to turn it into a plain ol' raglan pullover.
With all of this eye-scorching pink, it's no wonder I have been reaching for the very neutral top and the Monkeys the past few days…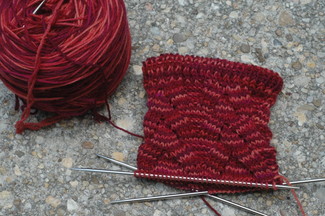 monkey!
Yea, I gave in. Sue me! I'm loving the Tess yarn.