DH says he thinks a blanket of these would be cool.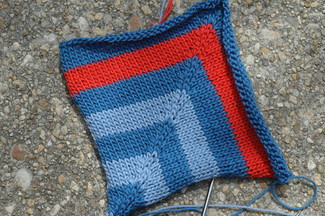 the first — unblocked
I really should have color corrected that orangey-red
I still have not figured out my rules. I only have a handful of Tahki Cotton Classic. This is what I like to call… a trial run.
Of course, despite my lack of rules, I did pick colors and cast on a second: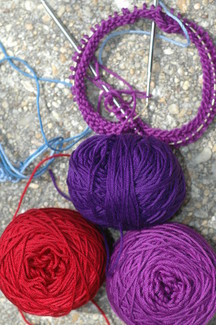 this is a very slippery slope
Uh oh.