Despite yesterday's stash enhancement — the one that did not include any orange yarn — orange and I are still amidst a very fulfilling fling: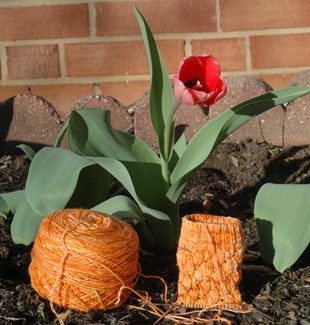 I love this yarn (thanks Betty!) and the pattern (thanks Nancy Bush!)
My front yard is also a recipient of the orange (and yellow) love.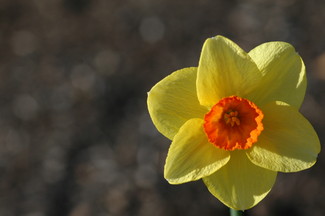 bulbs are my kinda gardening
Last night I also started pulling together inventory of the yarn and books [!] I am destashing. Most of the yarn isn't anything fantastic, but it made me feel better to be able to pull most of it all together. Baby steps…