I am my projects. I am the seasons. I disappear and reappear just as they do.
I have been daydreaming about lace and spring after last week's fling with 80° F temperatures.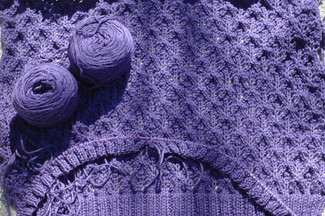 my premiere lace cardi, reappeared – now with the re-beginning of sleeves.
Then the snow and ice reappeared, and I reconsidered the warmth of a soft wool scarf.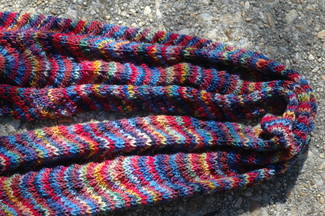 chevron scarf, inching slowly forward
Luckily, babies need nice warm clothes regardless of the season.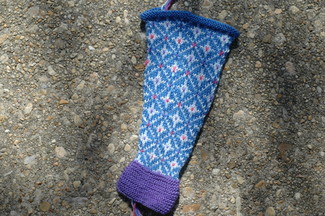 the first sleeve – done!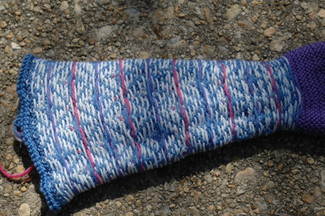 because everyone wants to see floats
One of my goals for this week: collect yarn for destashing.