I have always loved working in the round in crochet and knitting. It seems faster without all of that turning of the work, and I enjoy it more. This is why I enjoy making things like socks and apparently, berets: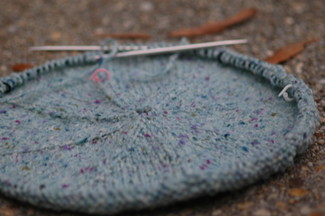 just a wee circle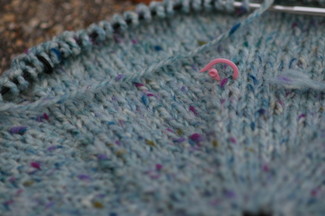 I love tweed
I have two more increase rounds and then I move to the even and decrease rounds. I probably could have finished it given one more hour of knitting last night, but this morning was one of my 0630 runs, and I needed to get to sleep (groggy already-clumsy jess on a leaf-strewn trail with a hyper dog leads to twisted ankles and possibly worse).
My fingers are crossed that I have enough yarn (looks like it) and that it will fit someone who will enjoy it. So far, no problems with the pattern.
Happy Friday!