I've recently been suffering from a bit of crafting-malaise coupled with general lethargy and unwellness. I called in sick to work yesterday and managed to laze around the house drinking tea, watching bad television, and knitting on one of my oldest WIPs: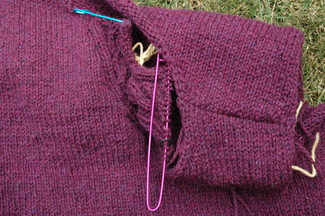 rogue shoulder
Phew! I am done with the front of Rogue and I have bound off the shoulder seams (three needle bind off, of course). All I have left is the hood and the finishing (I finished the sleeves a long, long time ago). I was hoping to finish this sweater before the end of fall, and I think it is quite possible that I will now, even if the finishing takes me a month (and it just might).
Amidst all the lethargy, I did pick up some yarn that I had been musing about for a while, all due to the WEBS sale.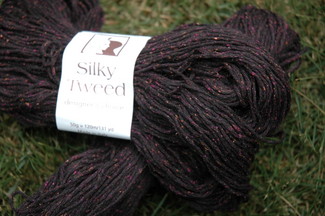 elsebeth lavold silky tweed in 001 (black with orange and purple tweed)
Luckily 12 hanks of it doesn't take up much stash space!