Boris wanted to get in a blog picture, so here he is with a small piece of the secret holiday sweater 1: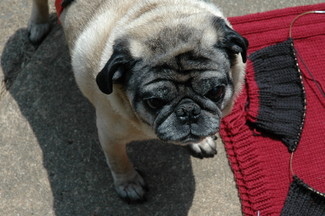 doesn't boris look good with red?
I only got 3 rows done on the sleeves last night before I passed out.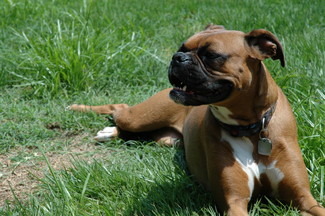 ginger wanted to be here too
obviously we have been spending our time working on the front yard instead of this yard
Tonight I am going to the fabric store[s] (G Street and possibly JoAnn's if I can't find what I need at G Street) and then it's home to bond with the sewing machine!